Amazon – Bandcamp – Apple Music – physical CDs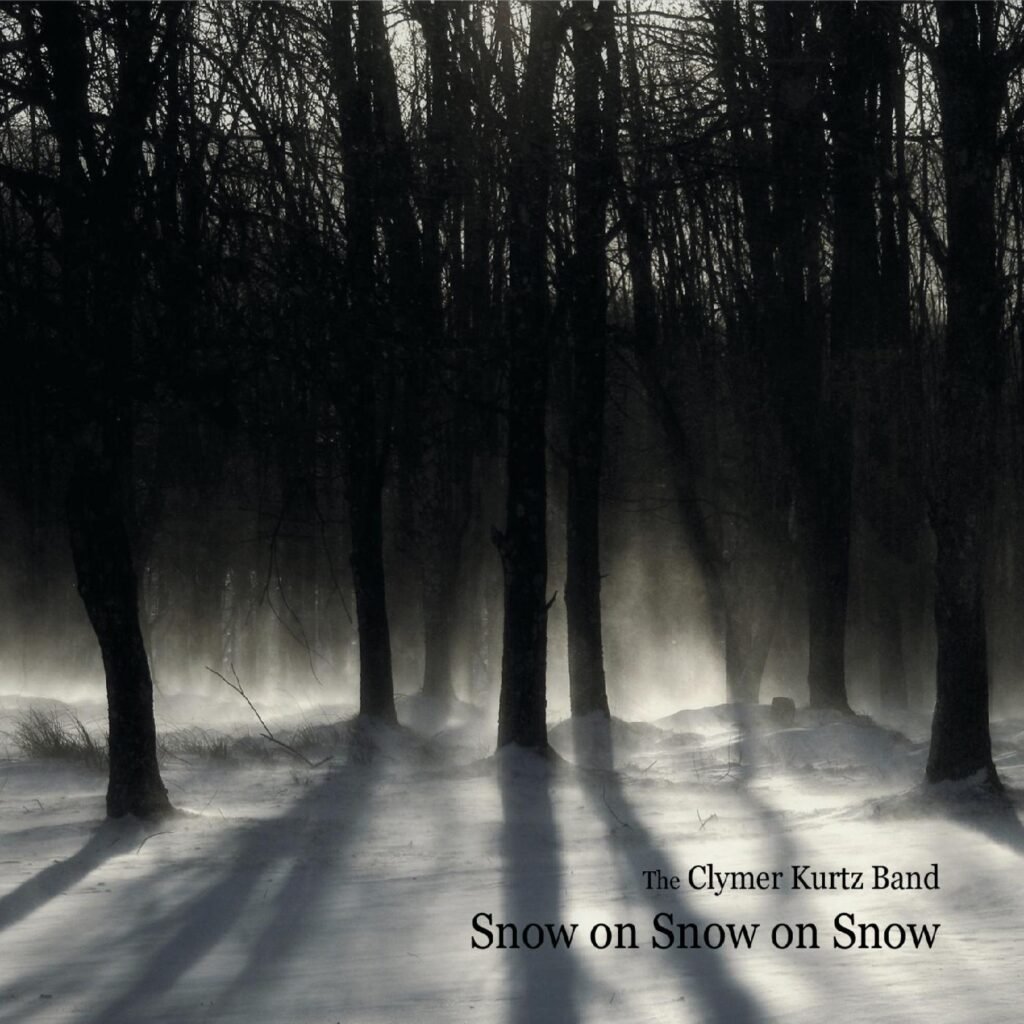 BAND BIO
Grounded in the rural, small-town urban, and global mosaic of Virginia's Shenandoah Valley, the Clymer Kurtz Band's songs express fun and intensity, routine and whimsy, challenge and satisfaction – and a smattering of hopeful detours.
The Clymer Kurtzes' songwriting "has a high level of originality: lyrically, melodically and emotionally," writes former music radio host Mel Lee. "Their vocal harmonies are striking, and their arrangements are fresh…. I don't think they fit any easy categories, except that of excellence and artistic integrity."
The band performed into 2019 at the Sing Me High music festival, Harrisonburg (Virginia) First Night, various churches, private dinners, farmers markets and coffee shops as well as in house concerts.
Their 2018 all-acoustic album Snow on Snow on Snow features one original song and eight arrangements of classic carols, complex vocal harmonies and sparse instrumentation. Earlier albums include Rain (2014), which precipitated a new, electrified chapter of sound, but not at the expense of the textured harmonies and lyrical nuance found on Arms Uncrossed (2012) and Statements and Clues (2011).
Songwriters Christopher Clymer Kurtz (vocals, acoustic and electric guitars) and Maria Clymer Kurtz (vocals, acoustic guitar) were frequently joined by bandmates Craig Zook (vocals, drums) starting in 2009, Nick Hurst (vocals, bass) in 2017, and Matt Carlson (vocals, percussion, guitar….and more) in 2018.
PREVIOUS GIGS

Saturday, August 24, 2019 | Sing Me High Music Festival| 2-3 p.m. | Joseph Funk Stage (tent) | Harrisonburg, Virginia

Saturday, August 10, 2019 | Hopkins Cabin Summer Concert | 6:30-8 p.m. | Free | At Hopkins Park, so bring your picnic cooler and blanket/lawn chairs. In case of inclement weather, here (in the MPOA admin building, by the mini golf course). | Facebook event page|Massanutten, Virginia

Saturday, June 15, 2019 | Tangly Woods lawn concert | 6:30-8 p.m. | Keezletown, Virginia

Thursday, June 6, 2019 | Park View Federal Credit Union Annual Neighborhood Connection | 5:30 and 6:30 p.m. | EMU Mainstage Theater | Harrisonburg, Virginia

Friday, May 17, 2019 | Private party | Keezletown, Virginia

Friday, March 1, 2019 | Bridge of Hope Benefit Concert in Court Square Theater | 7 p.m. | Harrisonburg, Virginia

Monday, December 31, 2018 | First Night Harrisonburg | 8 and 10 p.m. | Asbury UMC, Harrisonburg, Virginia